YCP Austin invites you to our monthly Executive Speaker Series featuring Dr. Mark Regnerus! Dr. Regnerus is a professor of sociology at the University of Texas at Austin, a faculty associate at UT's Population Research Center, and a Senior Fellow at the Austin Institute. This FREE event is co-sponsored by the Austin Institute and University Catholic Center.
Tickets:
The Holy Spirit Chapel is limited to 25% capacity. Please RSVP using this site to guarantee a spot.
Schedule:
7:00 PM - Check in
7:30 PM - Welcome and Chaplain's remarks
7:45 PM - Presentation
8:15 PM - Q&A
8:30 PM - Closing Announcements and Dismissal
COVID Protocols:
This event will be in-person with strict saftey measures in effect. A facemask is required and social distancing must be observed. For full information on the safety protocols, please visit https://utcatholic.org/covidprotocols
Parking:
Parking in the UCC lot is for pay and a limited number of spaces. Around the entire perimeter of the building is either for pay street parking or for pay private lot parking.
About the Speaker:
Mark Regnerus is a professor of sociology at the University of Texas at Austin and a faculty associate at the university's Population Research Center. Author of over 30 published articles and book chapters, his research is in the areas of sexual behavior, family, and religion. He's the author of four books: Premarital Sex in America: How Young Americans Meet, Mate, and Think about Marrying (Oxford, 2011), which describes the norms, behaviors, and mating market realities facing young adults, and Forbidden Fruit: Sex and Religion in the Lives of American Teenagers (Oxford, 2007), which tells the story of how religion does—and does not—shape teenagers' sexual decision-making. His third book, Cheap Sex: The Transformation of Men, Monogamy, and Marriage (Oxford, 2017), chronicles the digital revolution as it affects sexual behavior. His fourth book The Future of Christian Marriage (Oxford) draws on in-depth interviews with nearly two hundred young-adult Christians from the United States, Mexico, Spain, Poland, Russia, Lebanon, and Nigeria, in order to understand the state of matrimony in global Christian circles today. His work has been widely reviewed, including in Slate, the Dallas Morning News, Atlanta Journal-Constitution, and The New Yorker, and his research and opinion pieces have been featured in numerous media outlets. His short article on the low price of sex among young adults was the ninth-most read article on Slate in 2011. More recently, he was the author of a 2012 study (and follow-up) appearing in Social Science Research on the comparative outcomes of young adults who grew up in different types of households and with different parental and household experiences.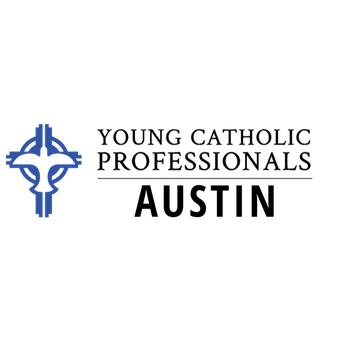 University Catholic Center, 2010 University Ave, Austin, TX 78705